Children and Young People's views on NICCY's work.
There was great participation from the children and young people attending the 30th Anniversary of the UNCRC on 20 November at W5.  We were seeking views on the areas of work outlined in our draft Corporate Plan for 2020 – 2023 and children and young people provided input throughout the day.
They were asked to comment on any specific areas of the draft plan with comments, experiences or suggestions.  Of the nine themes outlined, the most commented areas were in relation to Homelessness and Education, with lots of interesting and thought provoking comments provided by children and young people of all ages.  Overall, a large majority of those present thought that the draft Corporate Plan was on track with the themes outlined within it representing current significant areas of concern for them.  These themes are:
Education
Children from other Countries
Mental health
Safety
Homelessness
Child Poverty
Making things Equal
Health
Legacy of the Conflict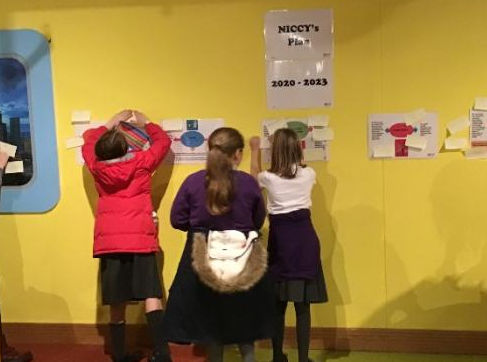 Suggestions on other issues that could be considered included climate change and issues related to bullying.
Many children and young people also took the time to provide feedback on their thoughts about what they would do if they were in charge. Again, insightful comments and suggestions were included in this feedback, all of which are collated and will be considered as part of the overall consultation into the Corporate Plan.