Overview 
The COVID-19 pandemic is an unprecedented global crisis during the course of which national governments have necessarily had to introduce restrictive measures to protect the population from the spread of the virus. These restrictions have had a severe impact on the rights and best interests of children and young people.
NICCY has examined the Northern Ireland Executive's response to the pandemic including the introduction and easing of successive lockdowns and the introduction of emergency legislation.  We have analysed the steps that the Executive has taken to mitigate the impact of the pandemic on the education, health and social and family life of children and young people and to ensure young people and their families do not fall into poverty.
Our analysis has been informed by the statement issued by the UN Committee on the Rights of the Child (the Committee) on 8 April 2020 warning of the grave physical, emotional and psychological effect of the COVID-19 pandemic on children and calling on States to protect the rights of children. The Committee expressed concern about the situation of children globally, particularly those in situations of vulnerability, due to the effects of the COVID-19 pandemic. It pointed out that many children would be gravely affected physically, emotionally and psychologically, especially in countries that had declared states of emergencies and mandatory lockdowns, and outlined 11 recommendations to states, to safeguard children's rights during the pandemic.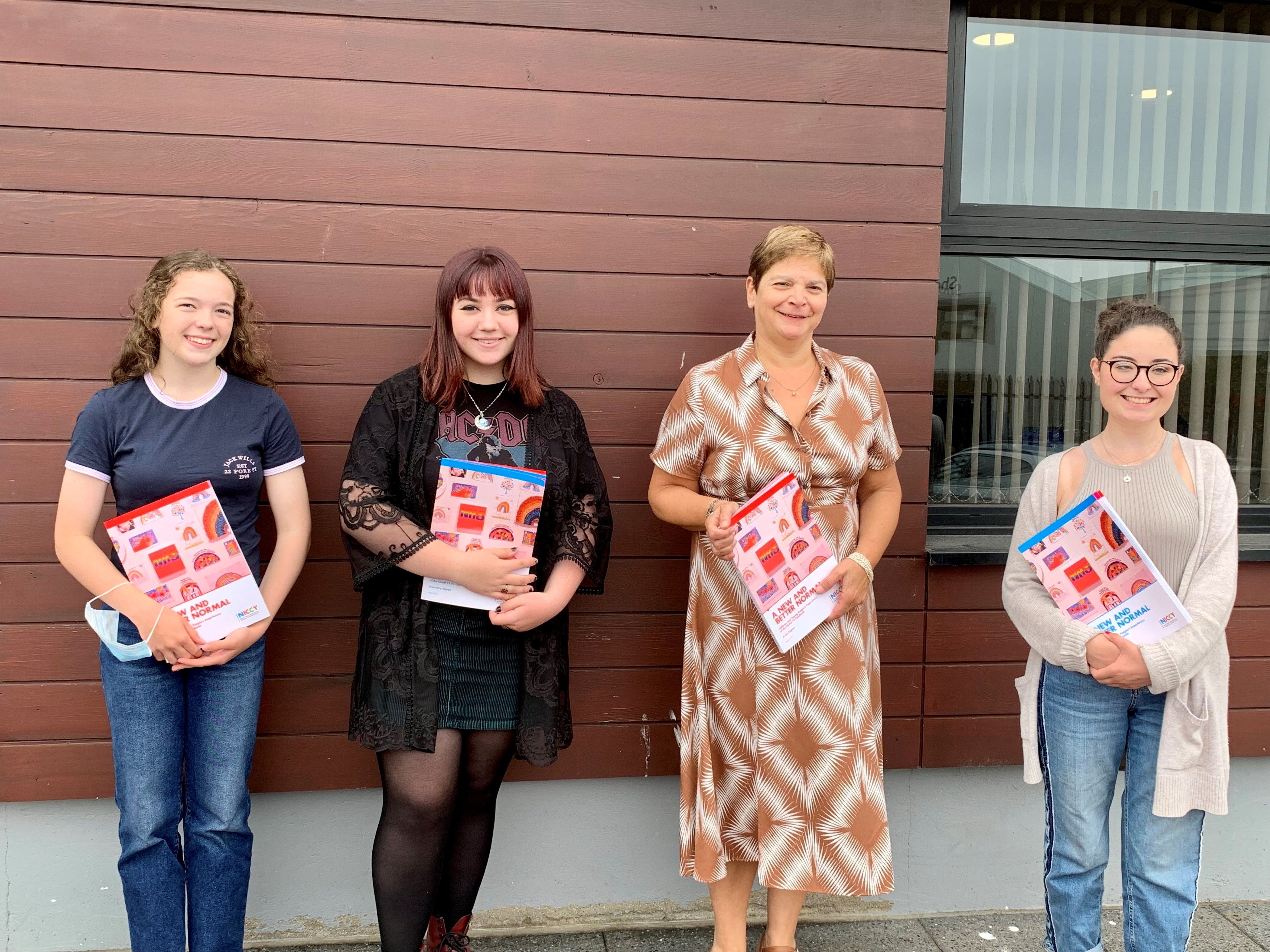 Associated Reports and Resources
Monitoring Report – September 2022
The 'A New and Better Normal' report is accompanied by a number of other publications and communications. Follow the links to find out more:
Main Report
The main 'A New and Better Normal: The Experiences and Impacts of COVID-19 on Children and Young People' report outlining in detail NICCY's analysis of the impact of the response to the Covid-19 pandemic on children's rights in Northern Ireland
Summary Report
Young People's Information 
Children and Young People/Easy Read Versions: Follow link to the 'easy read' summary of the report's findings and a series of Information Sheets to communicate the findings to children and young people – you can find out more here 
Queens Report
The commissioned report from QUB: Corr, M-L, Byrne, B., McAlister, S., Templeton, M. (2021), The Impact of COVID-19 on the Planning and Delivery of Children's Services: A Rights Review,(Belfast: NICCY) – you can view the report and find out here 
Background information and Surveys
Additional Kids Life and Times (KLT) and Young Life and Times (YLT) Survey information: Although the main report reflects much of the information gather via the KLT and YLT survey findings, these links provided additional details from the surveys – you can find out more here
More information 
For more information and if you have any queries please contact alex@niccy.org