In these very difficult and uncertain times our thoughts are with children and young people and their families, and we hope you keep safe and well. 
We will keep this page updated as more information becomes available.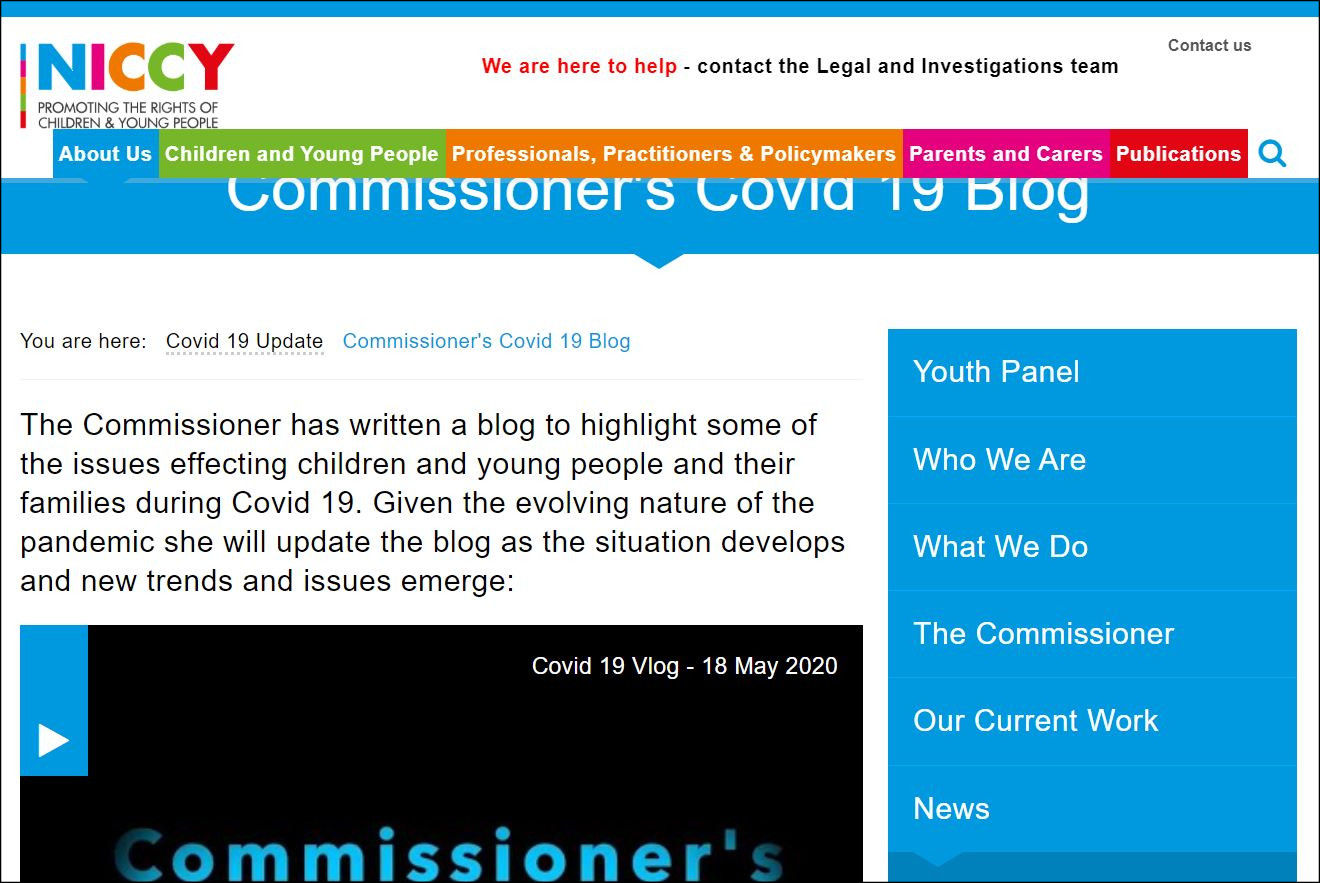 Commissioner's Blog
The Commissioner has written a blog and an accompanying Vlog about how Covid 19 is affecting our children and young people.
NICCY Statements
NICCY Working and Contact Details
The work of the office is continuing, and in light of the Government's advice, NICCY staff are now mainly working from home. They are contactable at info@niccy.org and via their individual work emails.
Our Chief Executive can be contacted via mairead@niccy.org. 
StopCOVID NI App
The NI Executive have developed a contact tracing App to help control the spread of Covid.
Information Hub for Children and Young People and Parents
We have developed an information hub with resources and information for children and young people and their parents. We will keep this page updated with new information as it becomes available.
Committee on the Rights of the Child
The Committee on the Rights of the Child released a statement warning of the grave physical, emotional and psychological effect of the COVID-19 pandemic on children.
They highlighted 11 areas where States should improve measures to respect the rights of the child, including in: education and online learning, rest, child protection, access to child-friendly information and ensuring children's participation in decision-making processes on the pandemic.
UN Statement
The UN Secretary General has called for greater protection for children caught up in COVID-19 crisis: 
UNICEF 'Children in Lockdown' Campaign 
You can find out more by visiting the UNICEF UK website here 
Media
The NICCY Communications Team are available (9.00-5.00) at communications@niccy.org or 07917 544 177.
Legal and Investigations Team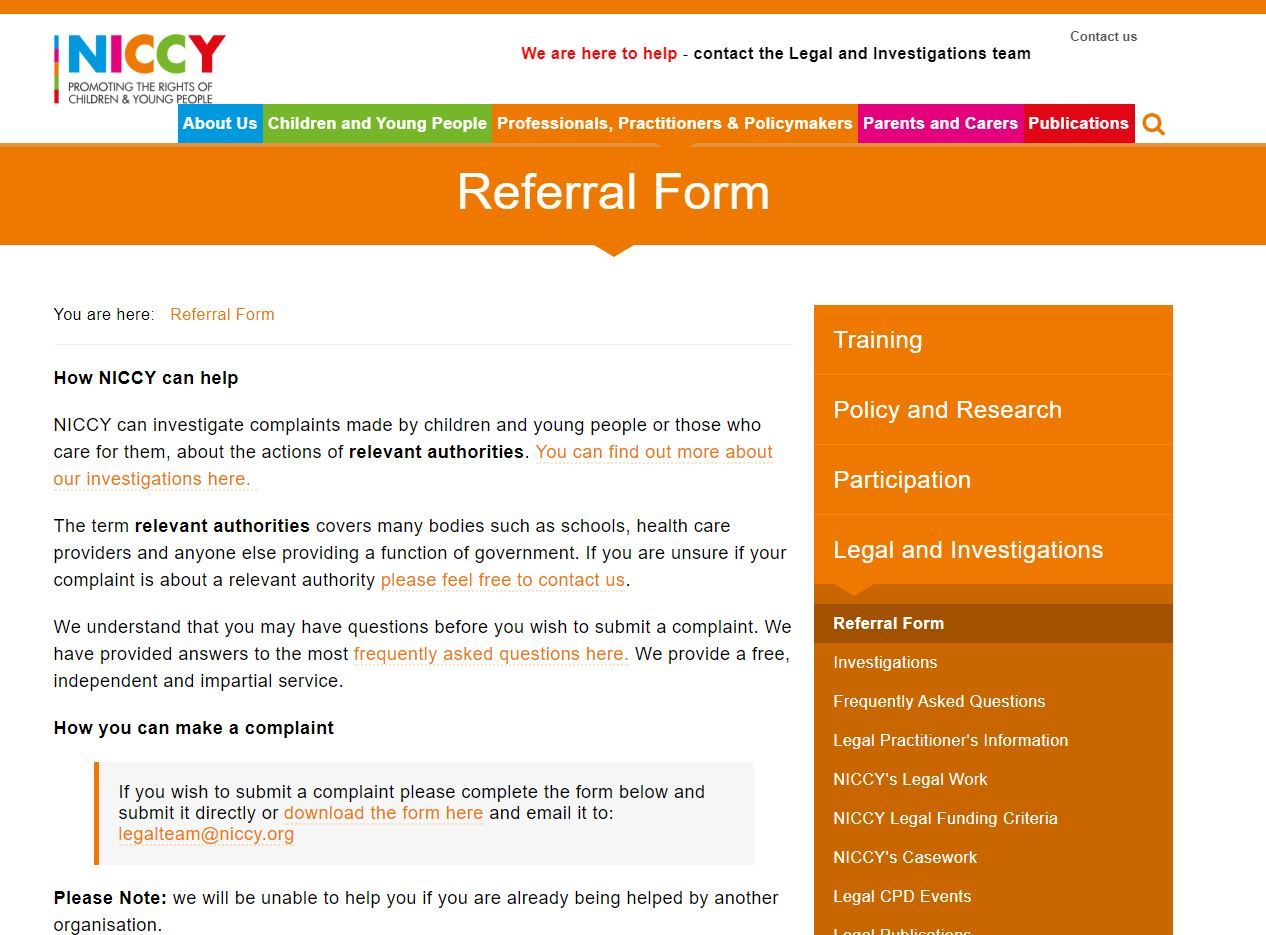 Our Legal and Investigations staff are also working mainly from home, if your query relates to an ongoing legal matter please email legalteam@NICCY.org, if you have a new query, please complete our Referral Form. In the event that you do not have access to email please phone 07722 946834.