Your mental health is important – it can affect how you feel about yourself, how you get on in school and how you relate to your friends and family. You have a right to be as healthy as possible, and this includes your mental health. Our mental health includes our mental, emotional and social well-being. It is not only important when we are young, but at every stage of our life and it affects how we think, feel, and act.
Article 24 says that all children and young people have a right to the best possible health and access to services that promote and maintain good health. This applies to both physical and mental health.
The UNCRC is clear that children and young people have rights to good quality mental healthcare. This includes being given help to get the healthcare you need, when and where you need it.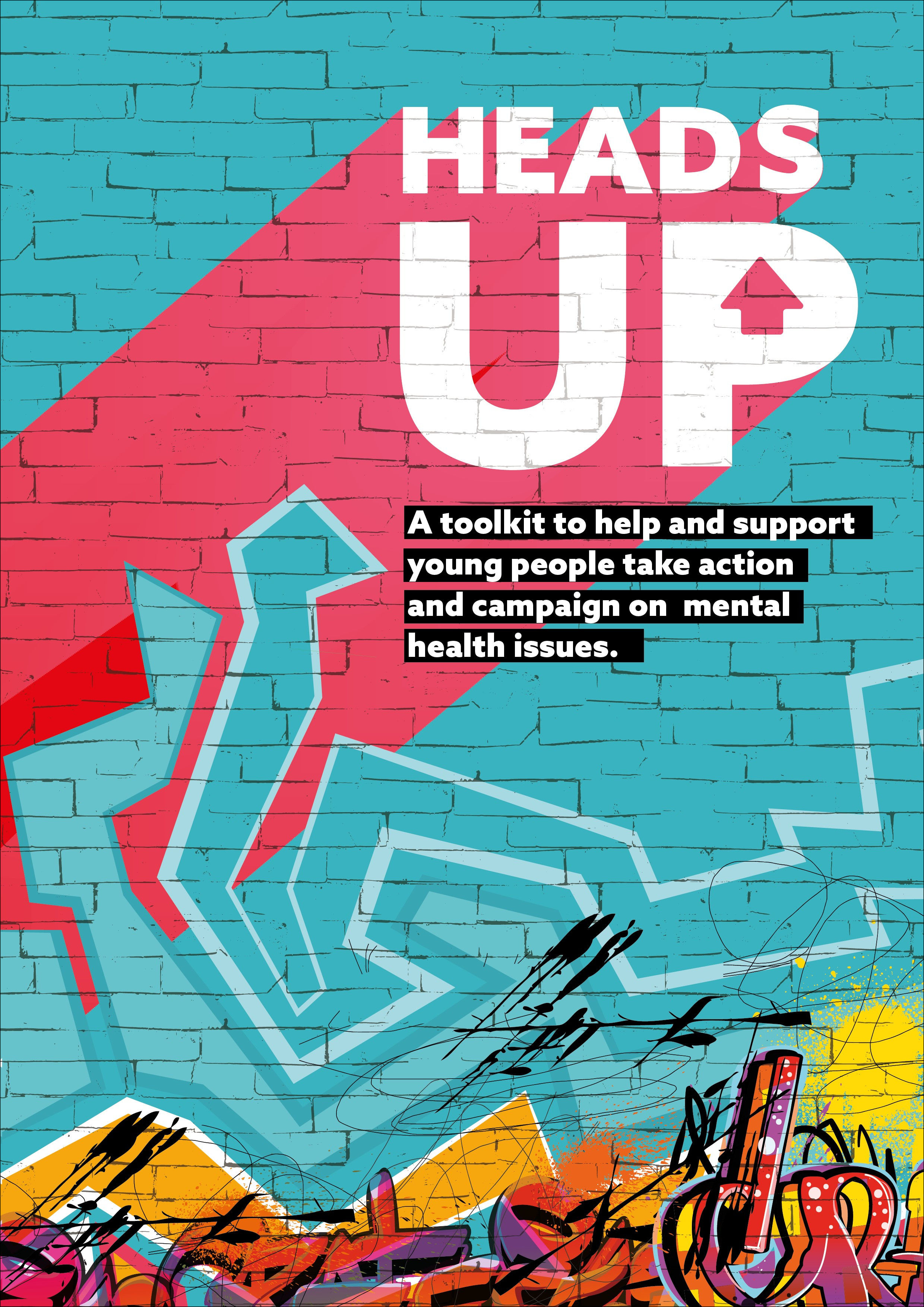 The NICCY Youth Panel, in partnership with the Northern Ireland Youth Forum and Belfast City Council Youth Forum has worked to produce a mental health advocacy toolkit for young people, titled "Heads Up!".
It's a mental health toolkit – made by young people, for young people – and will help young people run their own mental health projects where their live.
The free 'Heads Up!' toolkit is designed to give young people a step-by-step guide to organising a mental health campaign project in their community and support them to campaign on local mental health issues.
The Toolkit aims to encourage young people to:
Have their voice heard on mental health support and services;
Communicate what needs to change;
Promote and highlight good mental health in the community; and
Prioritise looking after their own health – mental, emotional and physical.
Who is our toolkit for?
Our toolkit is for young people and youth groups who want to start their own mental health campaign and projects in their community.
If you're a young person and you want to do something about mental health in your community, but you're not sure what to do about it, then our toolkit will help you get started.
If you're a youth worker or a group leader, you can also use our toolkit with your group to encourage young people to work on mental health and facilitate ways to go about creating the changes young people would like to see.
Link to supporting Organisations
If you are a young person and need support with your mental health talk to your parents/guardians, GP, teacher or another trusted adult.
You can also contact the following organisations:
Childline 0800 1111 childline.org.uk – Childline provides a 24-hour free telephone advice line and online 1-2-1 chat advice for any child or young person who has a concern.
Samaritans 116 123 samaritans.org – Samaritans offers a confidential hotline which is free to use by anyone who needs help.
Contact NI 0808 808 8000 contactni.com– Contact NI normally runs school based, community based and specialist counselling services free of charge. They also run the lifeline helpline.
Additional Resources
NICCY has been working in a number of different ways on the issues that affect young people's mental health.
Find out More
If you would like to discuss any of the work NICCY is involved in, get in touch by emailing participation@niccy.org