AN EXHIBITION telling the story of a hero of the Warsaw Ghetto was launched by Northern Ireland Commissioner for Children and Young People (NICCY), Patricia Lewsley, at the Belfast Waterfront today.
Champion of the Child reveals how Janusz Korczak, a Polish pioneer of children's rights devoted his life to establishing the rights and wellbeing of children, regardless of nationality or religion.
The exhibition, in partnership with Young at Art, features drawings by internationally renowned artist Itzhak Belfer, one of the children saved by Korczak.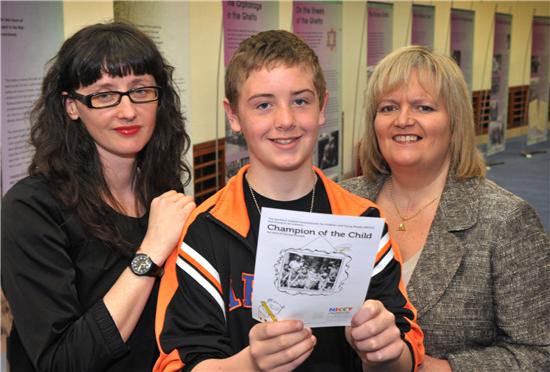 Speaking at the launch Ms Lewsley said she was delighted to work alongside Young at Art to bring the story of Janusz Korczak to children and young people in Northern Ireland.
"Korczak's writings and ideas on the subject of children's rights were adopted by the UN Convention on the Rights of the Child (UNCRC)," said Ms Lewsley.
"As this November marks the forthcoming 20th anniversary of the (UNCRC), I see no better way to kick start the celebrations than by giving children and young people the opportunity to explore the story of one of the first advocates of children's rights.
"This is an exceptional exhibition which shows how you can find inspiration even from tragedy."
Attending the launch were pupils from Beechlawn School and members of the NICCY Youth Panel.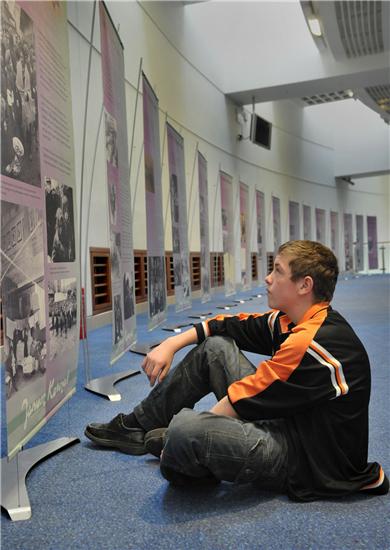 The exhibition was developed by the Jewish Museum London and will be one of the many attractions at the 12th annual Belfast Children's Festival.
To accompany the exhibition, the two organisations have developed a drama workshop facilitated by NICCY's participation officers which explores and conveys the concept of the UNCRC to children and young people in Northern Ireland.
To book a workshop please contact Young at Art on 028 9023 0660 or for more information on 'Champion of the Child' please visit www.belfastchildrensfestival.com
Notes:
The drama workshop aimed at children aged 10-13 years are available for schools and groups visiting the exhibition and supports the school curriculum under Personal Development and Mutual Understanding and Local and Global citizenship strands.
To accompany the Champion of the Child exhibition there will also be a special reading of Korczak's 'King Matt the First' – one of Poland's best loved children's books – at the Belfast Waterfront during the Belfast Children's Festival.
MEDIA ENQUIRIES For more information please contact Andrew McGall, Communication Officer at NICCY on 028 9031 1616 or   communications@niccy.org