Ahead of their briefing to the Stormont Health Committee today, Northern Ireland Commissioner for Children and Young People, Koulla Yiasouma, and the interim Mental Health Champion, Professor Siobhan O'Neill, together welcomed the Department's announcement of school summer schemes this week and say that coordination is key so that all children and young people have access to a range of programmes and activities. The proposed Summer schemes are due to run alongside existing summer schemes ran by Councils, and Community and Voluntary organisations; and come on the back of recommendations provided by Professor O'Neill to the Education Committee in February.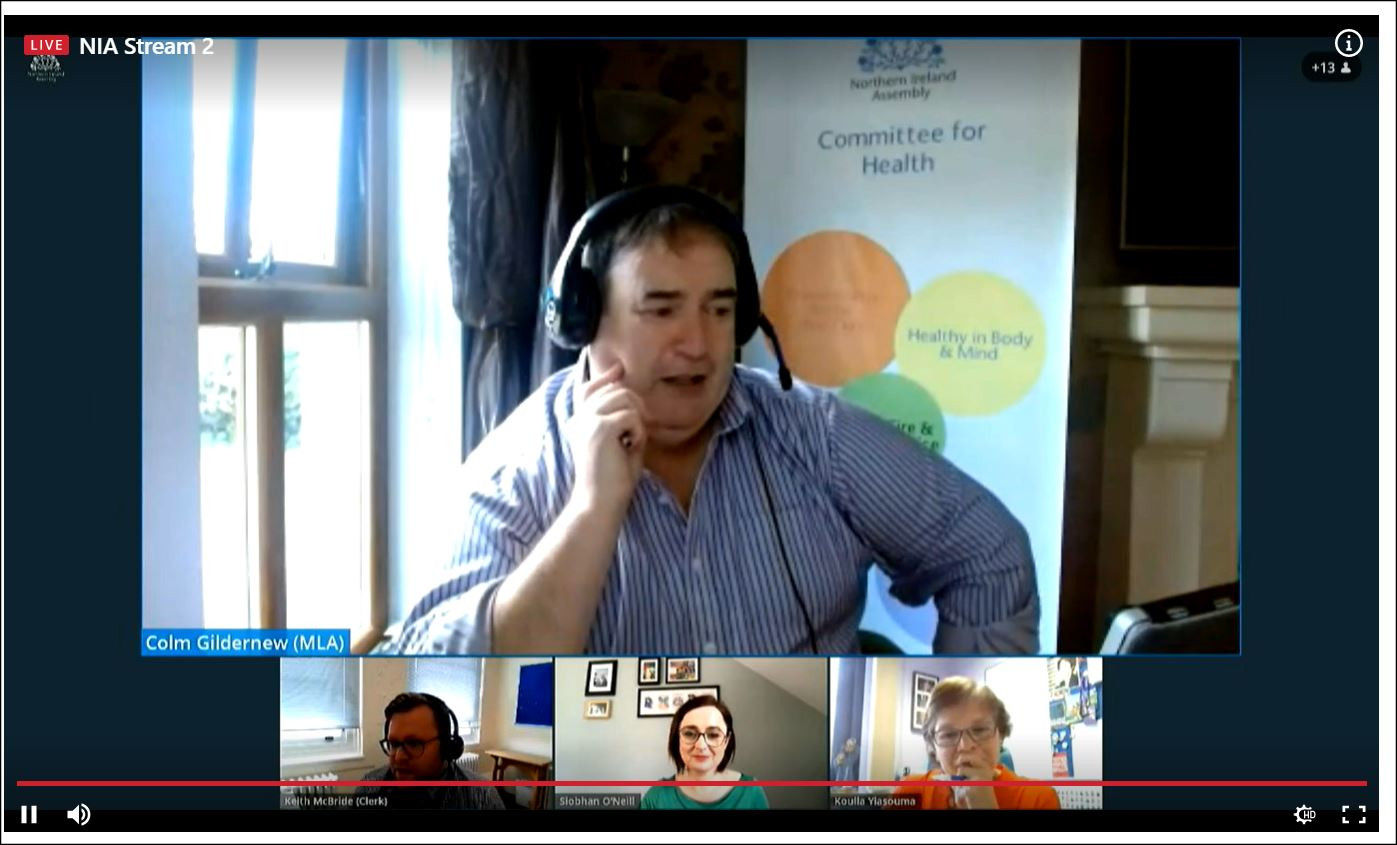 Crucially, they stressed this universal intervention is one of a number of actions which will improve children and young people's mental health, and that they will both continue to call for an increase in sustained funding and urgent progress on the actions within the new Mental Health Strategy to improve mental health services for children and young people.  They will tell the Health Committee that government investment in statutory Child and Adolescent Mental Health Services (CAMHS) has dropped in 'real terms' from 7.8% of the total mental health budget to 7.4%. When overall emotional wellbeing and mental health services are considered, including those in schools, this figure is 1% of the total health budget, despite over 50% of mental health problems emerging by age 14 and 75% by age 18.*
Children and young people have been adversely impacted by the pandemic, which has had a knock-on effect on their mental health and wellbeing. In a report undertaken by the Prince's Trust this year, more than a quarter of young people in Northern Ireland admitted they felt 'unable to cope with life'. From the stress and uncertainty that surrounded education and exams, to feeling isolated from their friends, families and teachers, the past year has been incredibly difficult.
They will also advise committee members that while prevention and early intervention is addressed in the Mental Health Strategy, the reduction of health inequalities as a core principle must also be included because of the strong association between poor mental health and deprivation. The pandemic has exacerbated inequalities, and they are particularly concerned about those children and young people already disadvantaged, including those with pre-existing mental or physical health problems, and those with adversities such parental mental illness and addiction, domestic violence, abuse, and poverty.
Speaking before the Health Committee briefing, Koulla Yiasouma said:
"Children and young people have a fundamental right to the highest attainable standard of health care. Government, and its agencies must provide this.
"Unacceptable pressures have been placed on them through the over-use of formal assessments sometimes at the cost of their well-being. This is particularly the case for GCSE, AS and A-Level students, as well as those Year 6 pupils who intend to take the transfer test.
"Our system has shown it can respond with dynamism and flexibility when it must, for example, in CAMHS electronic platforms have been introduced and opening hours extended to accommodate children's needs. This approach must continue as we begin to fully understand the impact of the pandemic on all aspects of a child's life, and to ensure that steps are taken to meet their needs in both the immediate and longer term."
Professor O'Neill added:
"The pandemic has, for many of our children and young people, resulted in unprecedented levels of pressure and anxiety. Summer programmes are a great way for us to not only thank our children and young people for the sacrifices they have made, but also offer them a chance to reconnect with their friends and have fun. By incorporating elements such as dance, sport, music, drama and the arts, such programmes promote wellbeing, self-esteem and hope.
"The forthcoming Mental Health Strategy gives us cause for optimism about future mental health services for children and young people. However, the transformation of mental health services is now urgent, and appropriate funding is needed to make these improvements. It is also through the funding and implementation of the Strategy that we can begin to tackle the mental health inequalities that have worsened as a result of the pandemic. The Strategy also needs to prioritise the prevention of mental illness and address the high rates of childhood adversities and poor mental health that characterise the NI population."
ENDS
NOTES TO EDITOR
* This figure may have increased to some extent with recent funding for perinatal services and schools, however, it remains very low when the age of the onset of mental health issues is considered.
The Health Committee briefing will be taking place on Thursday 13 May from 11:00 a.m. and can be followed live on the NI Assembly website.
For more information or to arrange an interview with Koulla Yiasouma and Professor Siobhan O'Neill please contact:
Patrice Morris, Communications and Engagement Officer, NICCY at 07917 544177 or Patrice@NICCY.ORG; or
Caoife Wilkinson, Communications Officer, Office of the Mental Health Champion at 07469 919318 or caoife.wilkinson@hscni.net