COMMISSIONER for Children and Young People, Patricia Lewsley, today congratulated young people from Ulidia Integrated College, Carrickfergus for their contribution to NICCY's 'Make it Right' Campaign.
Ulidia Integrated College hosted an event "Mental Health Awareness Day 2010" last October.
Year 12 pupils took part in a number of workshops to raise awareness of the issues that affect children and young people's mental health.
"I congratulate all the young people involved and for their participation at this event." said Ms Lewsley.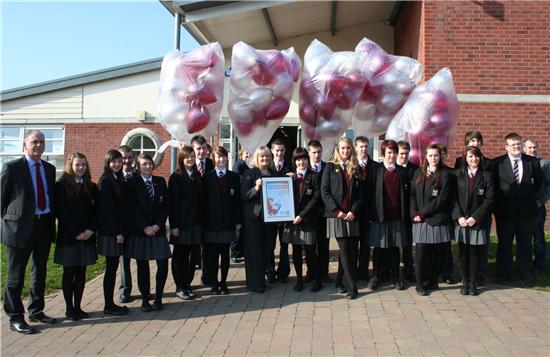 "I have serious concerns about the high level of mental ill health amongst children and young people in Northern Ireland and Ulidia's pupils showed their willingness to tackle this issue.
"It is essential that we stand together to combat the stigma of mental ill health in young people. Events like this provide a real opportunity for young people to be listened to and offer clear signposting to where support can be found.
"I encourage other young people in the area to get involved and campaign on some of the issues affecting them and to act now to help make it right for children and young people in Northern Ireland with mental ill health."
You can find out more about NICCY or the Make it Right campaign here, or call 028 9031 1616 or email uncrc@niccy.org
The Commissioner has recently responded to the Mental Health consultation you can find our response here
NOTES FOR EDITORS
NICCY calls on Government to prioritise the following actions on Mental Health and Wellbeing:
Recommendations from the Bamford Review relating to child and adolescent mental health services must be fully implemented.
Undertake further investigation into different factors that may contribute to mental health problems amongst children and young people and adopt an appropriate multi-agency approach.
Greater efforts should be made to challenge the stigma and discrimination     associated with mental illness through education and awareness raising.
Statistics:
The Bamford Review estimated that 'more than 20% of young people are suffering significant mental health problems by their 18th birthday.' (Bamford, D (2006) The Review of Mental Health and Learning Disability (NI)