Children's Commissioner calls for children's rights to be enshrined in Northern Ireland law. 
On International Children's Day, the Northern Ireland Commissioner for Children and Young People, Patricia – Lewsley Mooney, called on the Executive to make rights a reality for children in Northern Ireland.
Through incorporating children's rights into law, children in Northern Ireland would be among the most protected in the world.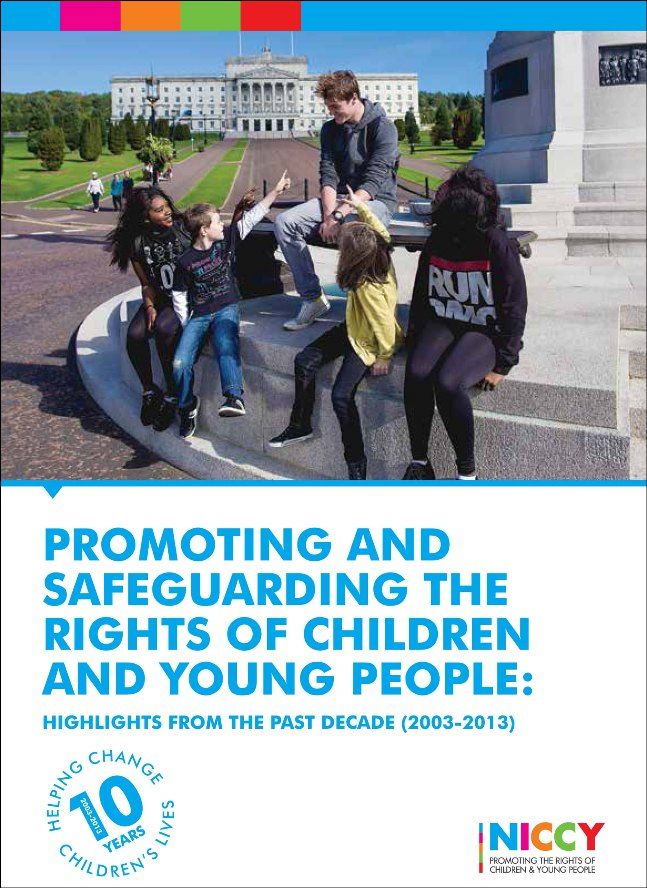 At her annual event today, the Commissioner said: "Today we celebrate International Children's Day and 10 years since the office of the Northern Ireland Commissioner for Children and Young People was created by the Northern Ireland Assembly and its MLAs.
"We have made significant progress helping children realise their rights, raising awareness of children's rights and advising government on how to protect the rights of children and young people in Northern Ireland.
"However, now is the time for the Executive to demonstrate their determination to make Northern Ireland the best place for children and young people to live by incorporating the United Nations Convention on the Rights of the Child (UNCRC) into law.
"The draft proposals set out at today's event outlines how the Convention on the Rights of the Child can practically be incorporated into Northern Ireland Law."
The Commissioner Continued:  "When the Office of the First and Deputy First Minister consulted on the role of a Children's Commissioner in 2002, they said they wanted to put Northern Ireland at the leading edge of best practice in the protection of children's rights.
"This can only be achieved through incorporating the UNCRC into our law.
"Embedding a rights-based approach to future policy and practice can have a very real impact on the everyday experiences of Northern Ireland's children and young people.
"It will create a culture of value and respect for children and support government to deliver better life outcomes for children.
"By incorporating the UNCRC into law, let's lead the way in making children's rights real and help make Northern Ireland the best place for children and young people to live."
Ends
Notes to Editors
For more information please contact:
Patrice Morris, Communications and Engagement Officer, NICCY
Tel: 028 9031 1616 Mob: 07917 544 177 Email: Patrice@NICCY.org