YOUNG people are today (Saturday) challenging politicians on the issues that affect their lives in a special event to mark the 21stAnniversary of the United Nations Convention on the Rights of the Child.
Hosted by the Northern Ireland Commissioner for Children and Young People, Patricia Lewsley, the event sees political representatives face 15 young people in a roundtable event.
"When the Government signed the Convention on the Rights of the Child 21 years ago they made a series of promises to children and young people," said Ms Lewsley. "One of those promises was to make sure that children had a say in the decisions that affect their lives.
"At today's event children and young people from a variety of backgrounds will be challenging politicians on key issues that affect their lives.
"The young people are all too aware of the forthcoming Assembly and council elections and they are particularly keen to have their voices heard by politicians from all parties."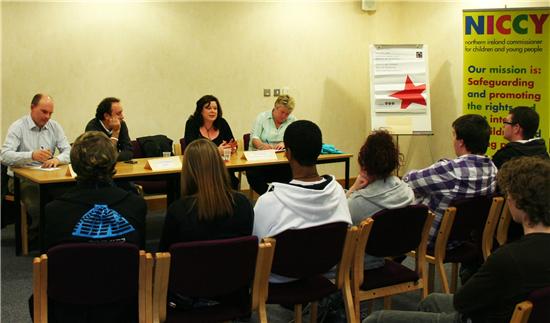 Topics to be discussed by the young people include education, mental health, negative stereotyping and community safety.
Members of the NICCY Youth Panel and several other youth organisations have developed the event themes.