Legal Interventions
NICCY's Legal and Investigations Department undertake a variety of legal work and more information can be found on our 'Legal Work' page. You will find information on our previous judicial interventions within that page.
Should you be taking legal proceedings and believe that it is important that NICCY consider intervening, please complete our Intervention Request Form and send it to legalteam@NICCY.org for consideration.
click here to download the our NICCY Intervention (Article 14) form
Legal Funding
The Commissioner can assist with the bringing of legal cases by providing legal funding to practitioners. The Commissioner has a dedicated, yet limited, budget to allow her to fund legal proceedings in certain circumstances. Practitioners can apply to the Legal and Investigations Department for funding for a case which concerns children's rights.
Cases can only be funded if they meet the relevant legal funding criteria as set out in the legislation and it must be evidenced that all other potential sources of funding have been exhausted. Any such requests should be made in writing with a full synopsis of the case, supporting documentation to include information regarding approaches to other funders. This is then passed to the Legal Funding Committee for consideration.
The Committee then decides based on the criteria whether the Commissioner will fund, or part fund the case and the practitioner shall be notified accordingly. If the application is unsuccessful there is an appeal to the Commissioner directly.
CPD Events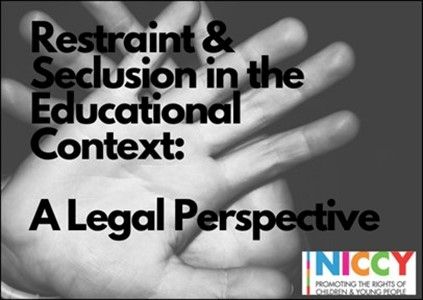 The Legal and Investigations Department run a regular series of legal CPD events. You can find out more about past events below:
Legal Publications
The team have a range of publications that support and provide more information on their work, you can view them here in the main Publications section (select 'Legal Practitioners' from the Audience dropdown filter) and in the Resources section (we have a number of parent's guides).