NICCY held its Annual Event on 20th November 2014 in the Long Gallery at Stormont. The theme of the event was exploring the  'Rights and best interests – from policy to practice'.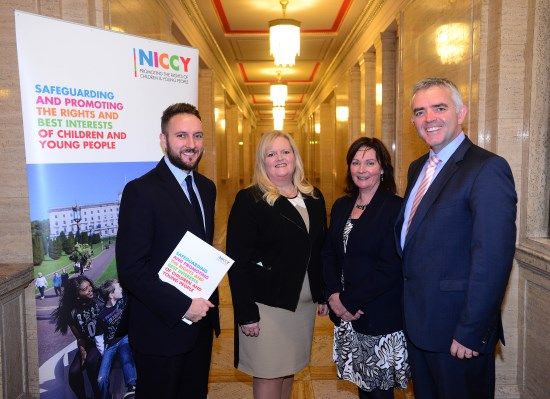 The Commissioner with Junior Ministers Bell and McCann and event sponsor Chris Lyttle MLA
This year's conference celebrates the 25th anniversary of the United Nations Convention on the Rights of the Child (UNCRC). 1989 was the year that governments worldwide adopted the UNCRC – a bill of rights designed to give all of the world's children and young people safe, happy and healthy lives.  For this reason it is perhaps even more timely to reiterate that NICCY continues to work towards a 'Child's Rights Bill' for NI, which incorporates this International Children's Rights Instrument. This would be the natural progression given ours and others' work on the component parts of such a Bill e.g. Children's Budgeting, Child's Rights Impact Assessments, Participation and the Voice of C&YP in decision making, Training and Education and so on, as well as on a daily basis addressing breaches of children and young people's rights and best interests, though our Legal & Investigations and Policy & Research work.
The separation of 'rights' and 'best interests' appears to suggest that these are two separate considerations. Elsewhere in NICCY's legislation it is stated that the Commissioner's paramount consideration shall be the rights of the child or young person, seemingly marking this as the most important of the two.
Indeed, in many areas of work with children, quite often the two are perceived to be in conflict, rather than inter-related and complementary. Article 3 of the UN Convention on the Rights of the Child ensures that a child's best interests are a primary consideration:
'In all actions concerning children, whether undertaken by public or private social welfare institutions, courts of law, administrative authorities or legislative bodies, the best interests of the child shall be a primary consideration.'
In many cases the perceived clash is between children's Article 12 right to have a say in decisions affecting them, and their Article 3 right to have decisions made in their best interests. Often this reflects a misunderstanding of Article 12, which does not provide children with the right to make decisions per se, but instead ensures that their views are 'given due weight in accordance with the age and maturity of the child'.
Today's conference explores these rights with our keynote speakers UN Committee member Professor Olga Khazova and Child's Rights expert Gerison Lansdown; and the 'Practitioners' application of principle i.e. the UNCRC Articles to practice.
Presentations and Speeches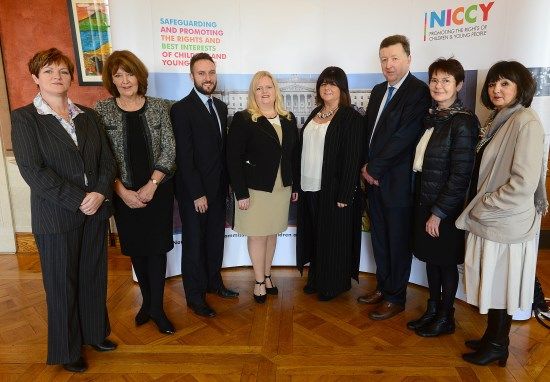 (from left to right) Maireád McCafferty (NICCY Chief Executive),Jill Trotter (Case Study speaker – Deputy Chief Education Welfare Officer, BELB), Chris Lyttle MLA (Event Sponsor), Commissioner, Deirdre Mahon (Case Study speaker – Assistant Director of Safeguarding Children within the Western Trust), Tony Macklin (Case Study speaker – Guardian ad Litem), Prof Olga Khazova (Keynote speaker – Member of the UN Committee on the Rights of the Child), Gerison Lansdown (Keynote speaker – Child Rights Consultant)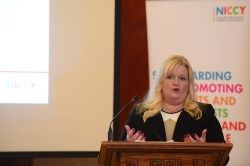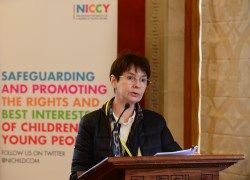 Ms Gerison Lansdown – International Child Rights Consultant – View the presentation here: