Children and young people's experiences of mental health services and support formed a central part of the evidence that informed the findings and recommendations included in NICCYs Mental Health Review- 'Still Waiting'.
An online survey was the main tool used to gather children and young people's views – a NICCY Youth Panel led recruitment campaign called 'Speak Your Mind', using a character called 'Bernie the Brain' was used to promote the online survey using fliers, posters and social media. Interviews were also held with some young people.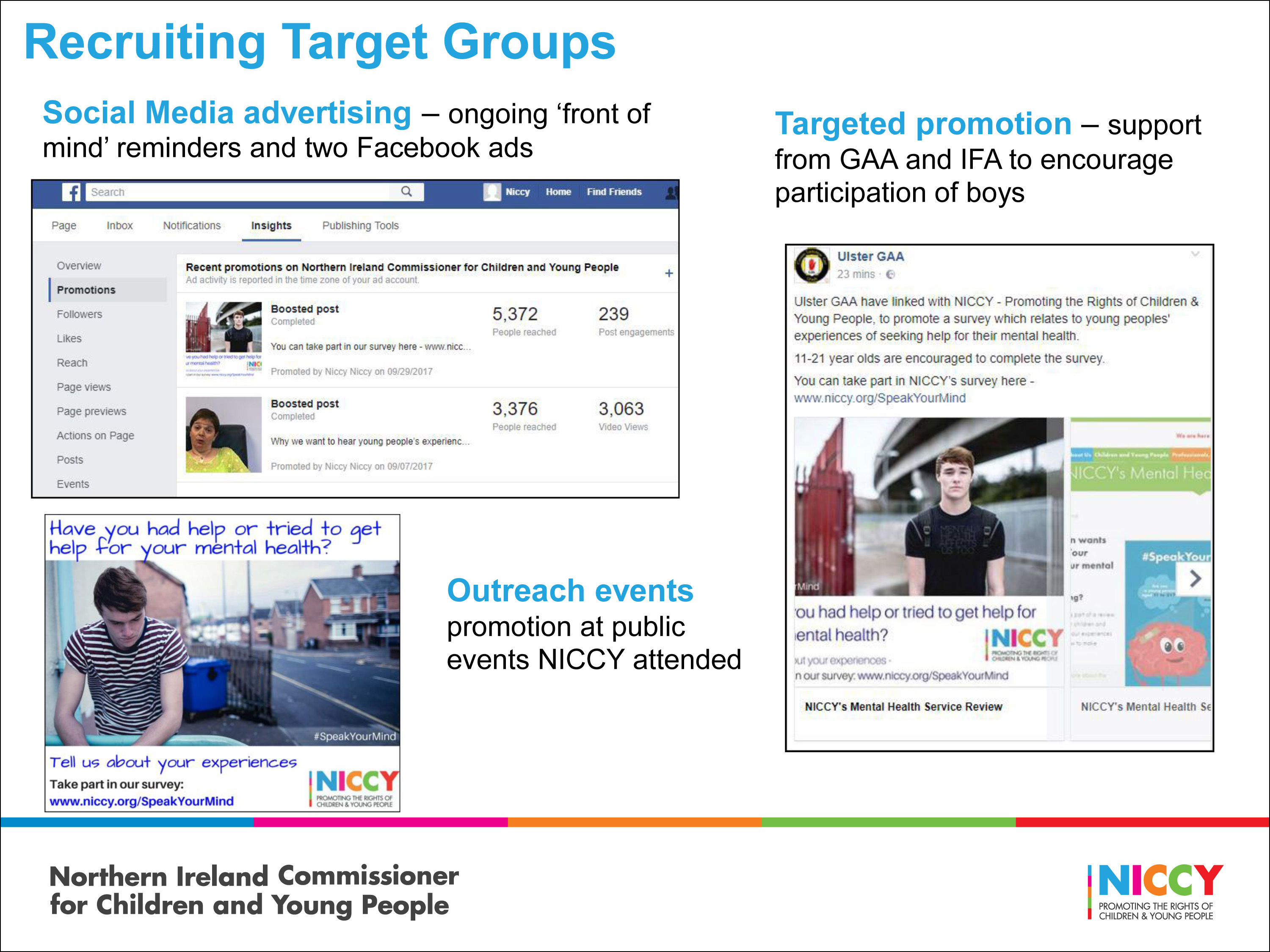 The online survey was for any young person aged 11-21 yrs old to complete that had experience of having had or trying to get help for their mental health.
We carried out interviews with young people that had a mental health problem along with a learning disability or problems with alcohol and drugs.
We also undertook an online survey for parents and carers to gather their views and experiences
During early 2018, NICCY also met with professionals and practitioners to share emerging findings and to inform its recommendations.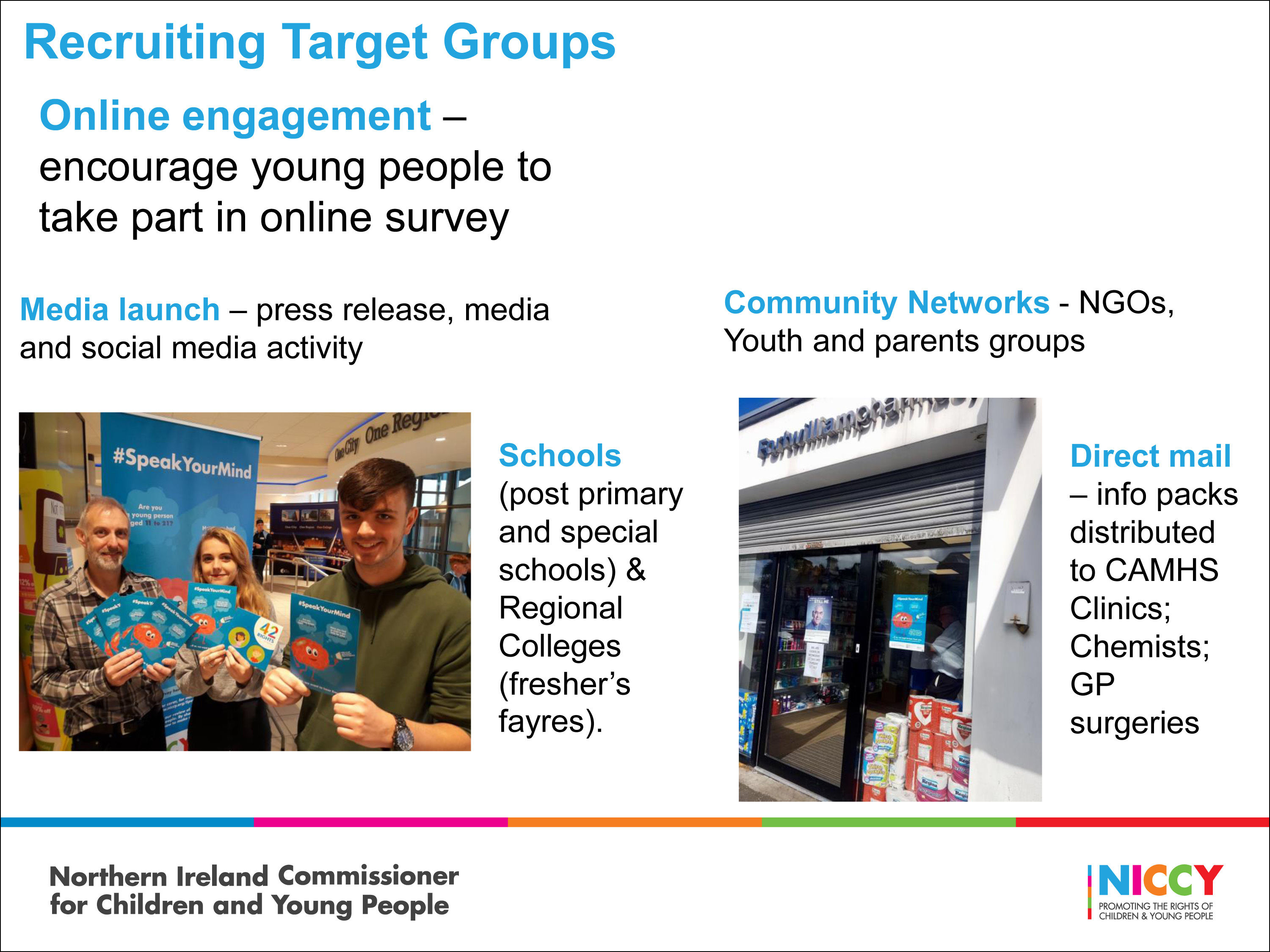 This information informed the final report, shaping its findings and recommendations.
Other Information