Introduction – you can watch a summary of the issue below:
What is Youth Justice and why is it important? 
In accordance with international children rights standards the Youth Justice System in Northern Ireland recognises that children have a different status to adults and consequently has separate policies and processes. The purpose of the Youth Justice System in NI is also clear that whilst its main aim is to protect the public through the prevention of offending by under 18s, a primary aim must be acting in the best interests of children.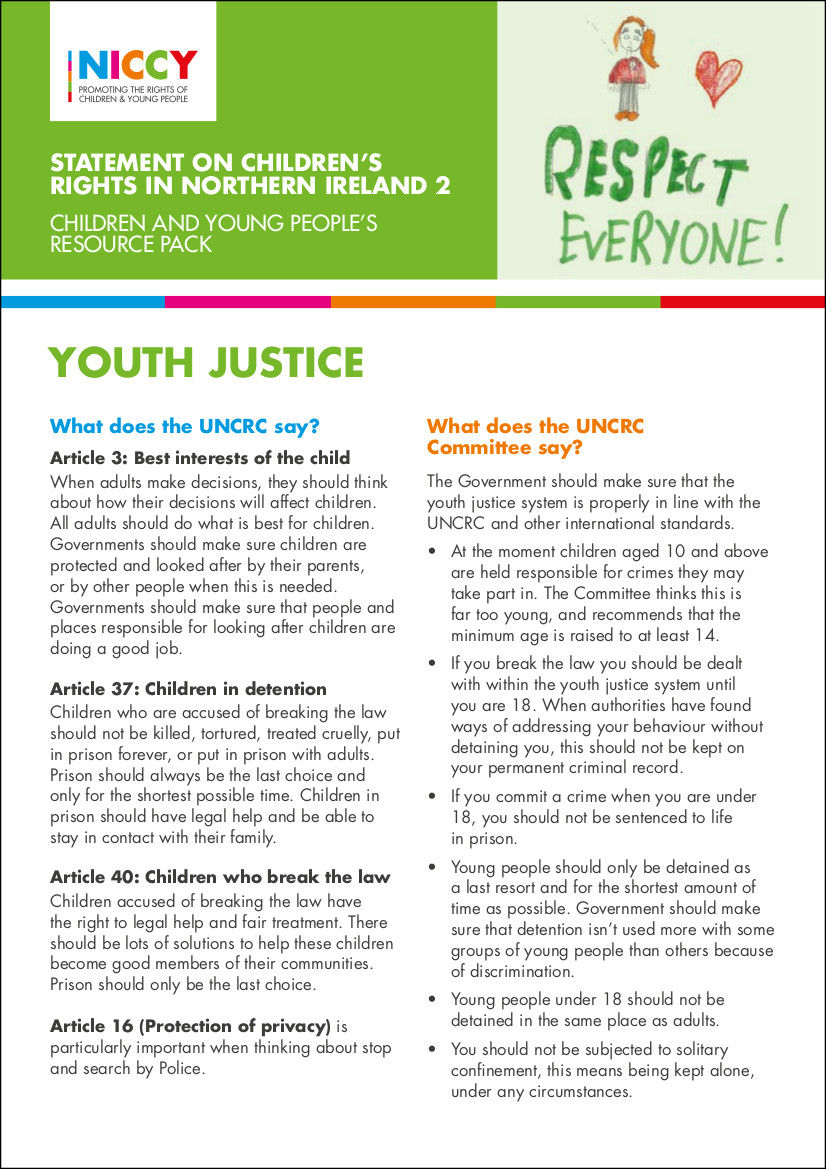 Resource Pack