The NICCY Youth Panel are actively engaged in issues relating to the Environment.
Throughout the next year the youth panel will focus on 5 areas:
Ensuring NICCY is a sustainable organisation
Influencing political action in NI
Engaging with issues COP-26 (Oct-Nov 2021)
ENYA 2022 – ENOC statement on Environmental Justice (Jan – Sept 22)
UNCRC General Comment on Environmental Justice
Environment Challenge
The NICCY Youth Panel have challenged the Lord Mayor of Belfast , Kate Nicholl, to minimise her 'food miles' by using only food sourced or grown locally during the month of November, and the  The Commissioner Koulla Yiasouma will be completing the challenge simultaneously.
COP 26 
The NICCY Youth Panel have prioritised 5 areas relating to climate change and environmental degradation that must be actioned by the Northern Ireland Executive in response to COP26 and produced a statement on each.
We will be posting their calls here throughout the COP-26 conference, as well as on Instagram, Facebook and Twitter. So watch this space!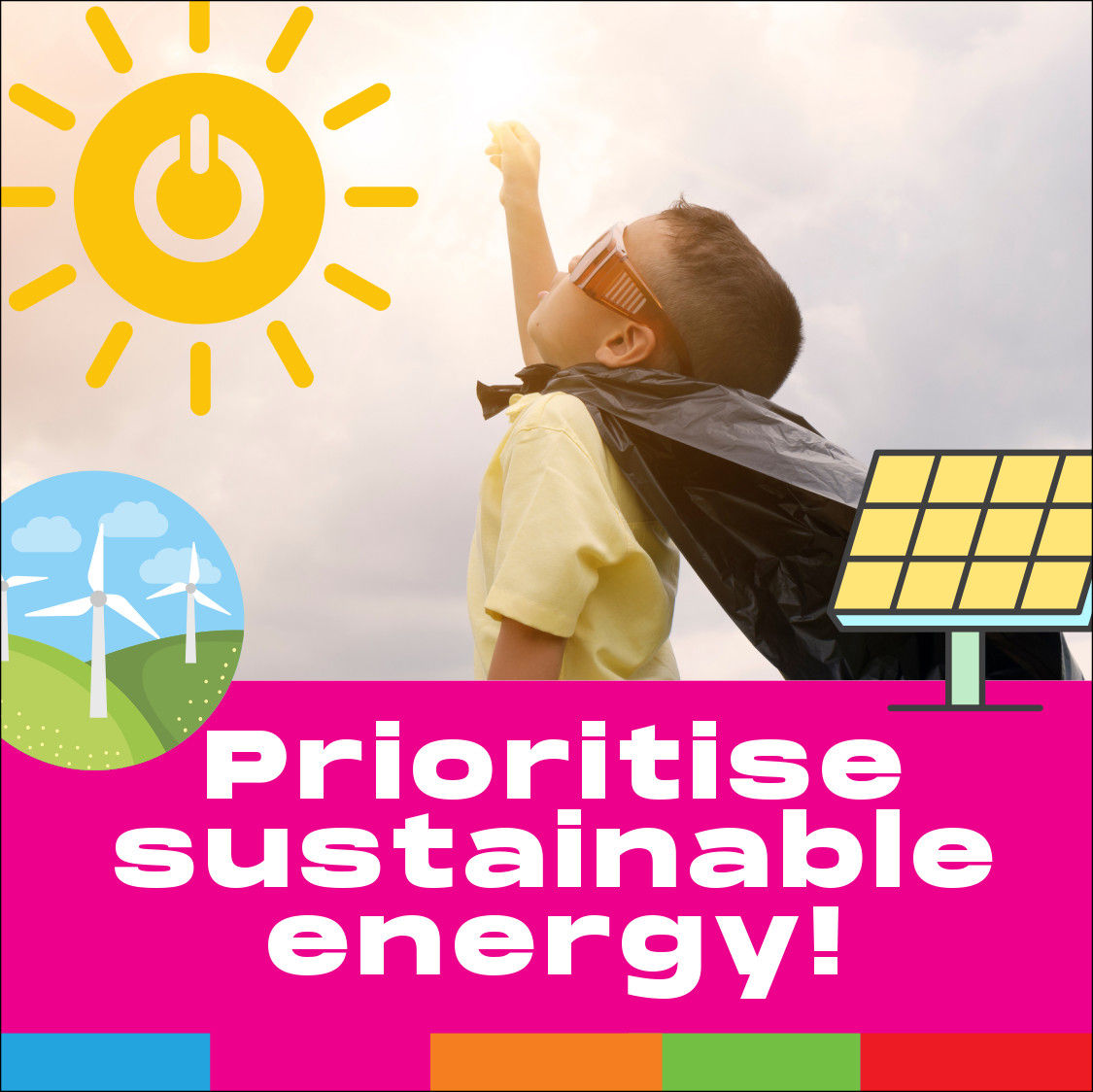 Thursday 4 November – Energy
Topic 1: Energy (Clean energy, emissions, waste, energy poverty, future energy)
NICCY Youth Panel statement
We call on Stormont to create and enforce restrictions on the construction of new buildings and houses that use renewable energy sources. Stormont should provide financial support to encourage owners of existing buildings to transfer to renewable energy sources. They should also provide retraining for those in the fossil fuel sector so they can enter the renewables sector in order to transition smoothly to sustainable energy.

Friday 5 November – Youth and Public Empowerment
Topic 2: Politics and Policy Making (planning and implementing climate action, Youth inclusion, campaigning)
NICCY Youth Panel statement
We call on Stormont to protect the rights of future generations by implementing tighter restrictions, checks and consequences with regards to 'green washing'* and companies' carbon footprints. Young people should be informed and involved in the creating of these policies, in a way that is easy to understand.
*GREENWASHING: Spending more time and money claiming to be "green" through advertising and marketing rather than actually implementing business practices that minimise environmental impact.

Saturday 6 November – Nature
Topic 3: Wildlife and Environment Conservation (Marine and Terrestrial Environments and Conservation)
NICCY Youth Panel statement
We call on Stormont to dedicate areas for green spaces and the promotion of biodiversity, continually conserved and protected for the future. There must be stricter regulation of waste pollution, including plastic, to protect marine and terrestrial environments.

Monday 8 November – Adaptation, Loss and Damage
Topic 4: Climate Change future Scenarios (impacts of climate change, and achieving climate goals)
NICCY Youth Panel statement
We call on Stormont to include an Adaptation Plan in the Green Growth Strategy for adjusting our society to the impacts of the climate crisis, including flooding and increased coastal erosion. The Executive must also plan for future impacts including supporting climate refugees and the worsening of weather effects.

Friday 12 November
Topic 5: Climate Justice, Human Rights and Wellbeing 
NICCY Youth Panel statement 
We call on Stormont to take responsibility for how late and how little they have acted on climate change. A statement is needed to be published to show the country what THEY are going to do to help reverse their lack of actions.