Young People meet in Belfast to agree messages for Europe
THE Commissioner for Children and Young People, Patricia Lewsley, is today hosting young people from across Europe as they discuss the issues that will inform European children's Ombudspeople.
The young people are part of the European Network of Ombudspeople for Children(ENOC) Network of Youth Advisors (ENYA) and their seminar over the next two days will agree the issues they will present at the annual meeting of the European Network of Ombudspeople in September.
"I'm delighted to host this group of young people," said Ms Lewsley. "It is important that the views of young people are heard at the highest levels, and this is one way that we as Commissioners and Ombudspeople can hear and understand the issues that affect their lives."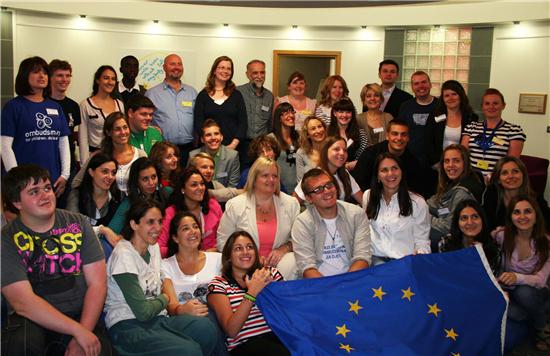 The young people will be discussing: education, violence, health and the internet.
There are two Northern Ireland representatives, who are members of the Commissioner's Youth Panel.
Barry McCrory from the Youth Panel said: "It is vital that young people have the right to have their views listened to. This seminar means that the people who represent us to governments across Europe will hear what we say, and act on those views."
The ENYA group has enabled 200 young people and over 20 moderators to exchange ideas and experiences and contribute their views, experiences and voices on policy making at European, national and regional levels.
"Members of my youth panel and myself were involved in the initial discussions that led to the creation of ENYA," said the Commissioner.
"I have seen it grow and develop, but more importantly have seen the views of young people taken on board by commissioners for children across Europe."
Notes to Editors
Delegates include young people from:
Catalonia
Croatia
Cyprus
Greece
Finland
Lithuania
Malta
Moldova
Northern Ireland and
Republika Srpska
Over the two days of 25th and 26th July members of NICCY's Youth Panel will be acting as citizen reporters and providing live updates of the seminar's progress here.