Chris Quinn, the new Northern Ireland Commissioner for Children and Young People (NICCY), has praised the "energy, intelligence and enthusiasm" that children in Northern Ireland bring to the table.
Mr Quinn formally takes up the role of Commissioner today. He has more than 25 years of experience working in the community sector, including serving as the Director of the NI Youth Forum since 2008.
He is the fourth Commissioner to be appointed since the establishment of NICCY in 2003. Speaking about his appointment, Chris said:
"I am delighted today to get started as Children's Commissioner. I have great admiration and respect for the office and the work of my predecessors Koulla Yiasouma, Patricia Lewsley-Mooney and Nigel Williams.
"The cost-of-living crisis and lack of an executive in Northern Ireland is exacerbating existing problems for young people in mental health, homelessness, education and poverty. These are some of the issues that I hope to draw attention to and encourage positive and lasting change in."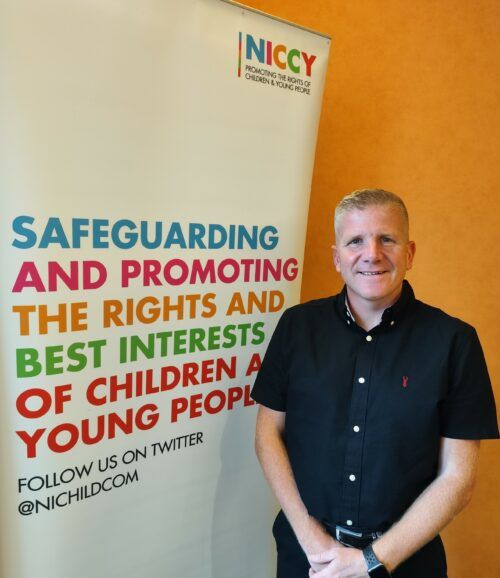 Chris's background has seen him represent the interests of children locally and internationally, providing evidence to NI Assembly Committees, the NI Affairs Committee and promoting children's rights through working with the UN Committee on the Rights of the Child. As Children's Commissioner, he is keen to champion the rights of children and young people and their participation in decision-making.
"I think that much more attention should be paid to the views of children and young people here. They are facing so many challenges and many of them are so frustrated. There is a feeling that often decisions are made for them rather than with them – without their opinions or concerns being taken into account."
"For me, my job is to amplify the voices of children and young people and ensure that those in power sit up and pay attention. I've found with many of the young people I've worked with in the past that if you give them a platform to speak, people are blown away by what they have to say. The energy, intelligence and enthusiasm they bring to any discussion is infectious and inspiring."
"I look forward to continuing the vital work of the NICCY office and engaging with children, young people and everyone in Northern Ireland concerned with their rights and wellbeing."