YOUNG people from across Northern Ireland will take over some of the country's most popular TV and radio shows next week to talk about the issues which affect them everyday.
'We Want the Airwaves' initiative coincides with the 20th anniversary of the signing of the United Nations Convention on the Rights of the Child (UNCRC), a list of 42 promises Government has made to young people.
Young people will work with broadcasters to interview politicians and highlight their concerns around issues such as, mental health, play and leisure and how young people are perceived in their local communities and by the media.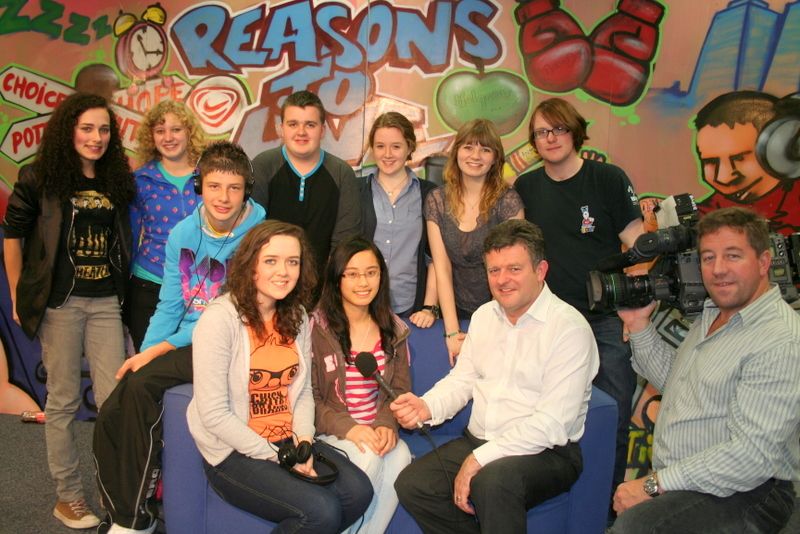 During the initiative young people from Northern Ireland Commissioner for Children and Young People's (NICCY) Youth Panel, Northern Ireland Youth Forum and Young National Children's Bureau (NCB) NI will speak up for the 500,000 children and young people in Northern Ireland.
They will be young reporters for UTV Live, interviewing politicians for BBC Talkback, discussing mental health on Feile FM and putting Marc Mallet through his paces for UTV's Seven Thirty Show.
Commissioner for Children and Young People, Patricia Lewsley, said: "2010 is an important year for children's rights.  On the anniversary of the UNCRC, and throughout the year, young people will be making sure their voice is heard."
Gill Crouch, Participation Officer at NCB NI, said:  "Young NCB is delighted to be working NICCY & the Northern Ireland Youth Forum in this joint project.  This is such an exciting opportunity for the young people of Northern Ireland to get their voices heard & celebrate children's rights".
From Tuesday November 17th and throughout the week tune in to BBC Talkback, Feile FM, UTV Live, UTV Live Tonight, Frank Mitchell on U105 and Carolyn Stewart on U105 to hear what the young people have to say.
The young people we on a number of TV and radio shows as part of the campaign.
MEDIA ENQUIRIES For more information please contact Andrew McGall, Communication Officer at NICCY on 028 9031 1616 or   communications@niccy.org