18 February 2015
Youth Justice is getting it right by involving children and young people in its work.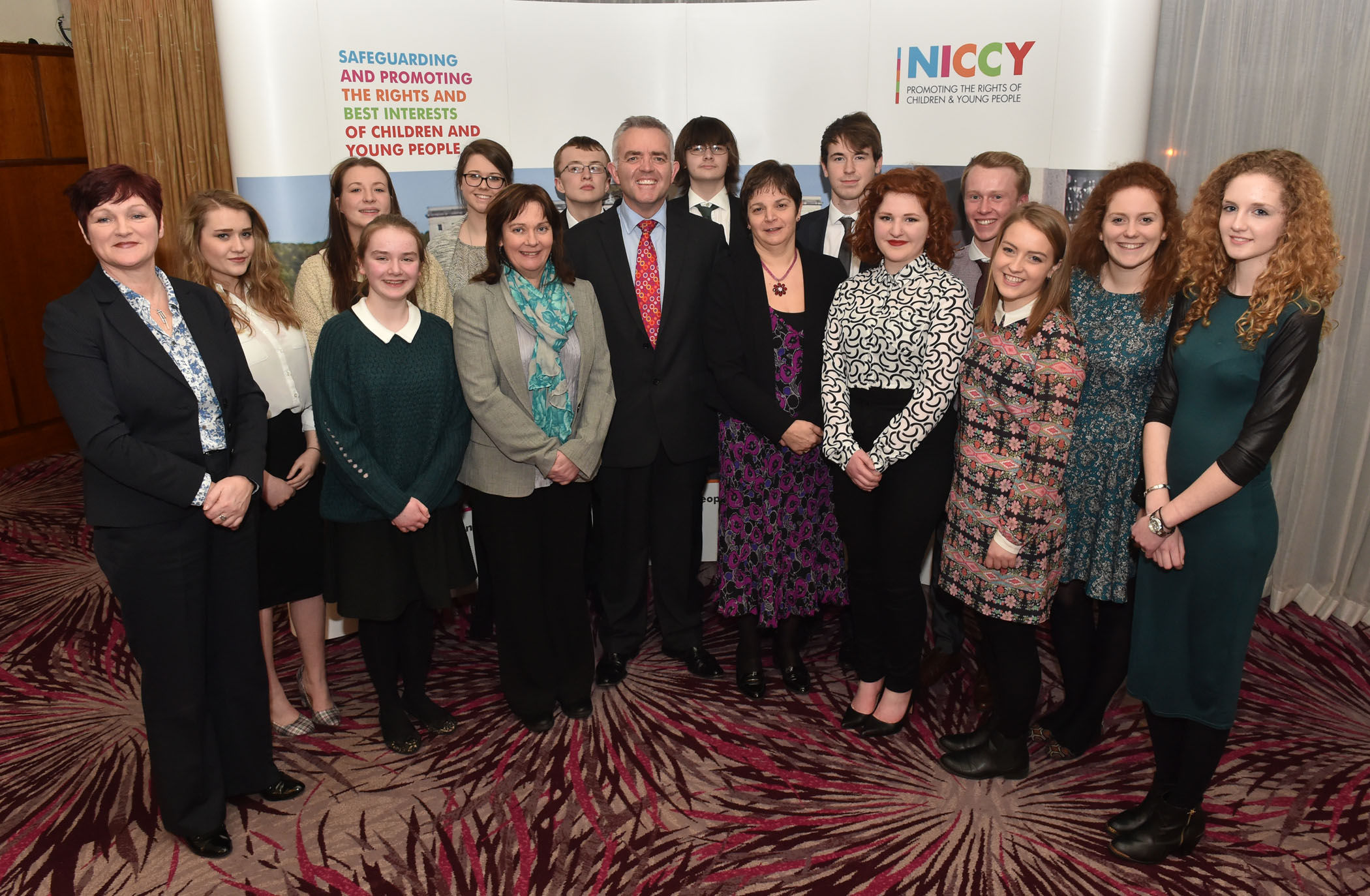 The Youth Justice Agency, North Belfast Policing and Community Safety Partnership (PCSP) and Antrim PCSP all picked up Gold Awards at a ceremony in Belfast.
Young people from the Commissioner for Children and Young People's (NICCY) Youth Panel developed the Participation Awards to recognise government and public bodies when they successfully involve children and young people in their work.
The young people developed three categories for the awards: 'Preparing Your Organisation for Participation';' Engaging with Children and Young People'; and, 'Follow up and Demonstrating Impact'.
Ballymena Borough Council, Northern Regional College, Bushmills Children and Young People's Strategic Partnership and Translink picked up silver awards in the respective categories.
Highly Commended awards went to the Department of Environment, Belfast City Council's 'Belfast Youth Forum' and Belfast City Council's East Belfast District Policing and Community Safety Partnership.
Philip McCollough from the Commissioner's Youth Panel said: "Article 12 of the United Nations Convention on the Rights of the Child says children have the right to say what they think should happen and have their opinions taken into account when adults make decisions that affect them.
"Children and young people's services play an important part in the responsibilities of many public bodies and we expect that each of them incorporate young people in their projects. While this is not always the case, there are examples of government departments and public bodies that are doing things right."
This is NICCY's third Awards scheme and the young people have noticed a marked improvement in the type of applications they are receiving.
Chief Executive at the office of the Northern Ireland Commissioner for Children and Young People, Mairéad McCafferty, said, "This is good news for these organisations, for children and young people, and for Northern Ireland society as a whole. It shows that children and young people's inclusion and participation is beginning to be taken seriously. Services are more effective when young people contribute as active citizens.
"While it was very difficult for the Youth Panel to choose the winners from the many excellent entries, these ten organisations stood out for them, demonstrating their commitment to involving children and young people, listening to them, and more importantly acting on what they said.
"I would like to congratulate the Youth Panel, who over the past eight months, designed and developed the awards process based on their experiences from previous years, judged all entries made and helped organise the awards night itself."

ENDS
Notes to Editors
Winners
Stage 1: Preparing Your Organisation for Participation
Gold Award – Youth Justice Agency – Business Improvement Directorate
Silver Award – Ballymena Borough Council – Development of Youth Steering Group – BBC Youth Schools Project
Stage 2: Engaging with Children and Young People
Gold Award – North Belfast District Policing and Community Safety Partnership (DPCSP) Youth Conference
Silver Award – Northern Regional College – "The Clinic"
Silver Award – Bushmills Children and Young People Locality Planning Group Children and Young People Strategic Partnership – Bushmills Young People's Education Charter
Highly Commended – Belfast City Council's 'Belfast Youth Forum' – Getting the 'right' model for engaging our young people – from pilot to practice
Highly Commended – Belfast City Council, East Belfast District Policing and Community Safety Partnership – Alive And Kicking NI
Highly Commended – Department of the Environment – Review and renewal of DOE Road Safety Teaching Aid Calendar
Stage 3: Follow up and Demonstrating Impact
Gold Award – Antrim Policing & Community Safety Partnership – Antrim Policing & Community Safety Partnership (Antrim PCSP)
Silver Award – Translink – Translink: Youth Engagement Programme